Being a happy owner of cats, you should know that high protein diets are highly efficient. You just have to choose the best high protein cat food to provide proper feline nutrition. Remember that there are several issues to consider. You should be careful not to allow too much protein or get a down-market product. And before you ask: my choice is a mix of the dry food and wet canned analogs, which I am going to discuss below.
Pros
Includes the LifeSource Bits
It can boast of a long-range of vitamins (E, B-3, A, B-5, B-1, B-12, B-2, B-6, K, D-3)
Includes Omega 3 and 6 fatty acids
Top Pick
Pros
Includes the LifeSource Bits
Runner Up
Pros
It can boast of a long-range of vitamins (E, B-3, A, B-5, B-1, B-12, B-2, B-6, K, D-3)
Best Canned High Protein Cat Food
Pros
Includes Omega 3 and 6 fatty acids
But first, why is it so important? There is a trend nowadays when protein is added to any food products you could imagine. But high protein skin cat food dry or wet is not a tribute to fashion – it is a requirement. There are a few reasons why cats need protein. First, it is used as a building block for internal organs and muscles. Secondly, it improves the immune and endocrine systems. The cats should get the essential amino acids that protein brings to their body to avoid numerous health problems which could appear due to malnutrition. So, they depend on quality protein food.
Let's find the most appropriate foods and divide them into top picks and runners up!
8 Best High Protein Cat Foods Reviewed
The basic nutritional need is a protein derived from fish, meat, or poultry. Sometimes, producers add various fillers, like rice or corn. Also, they use flavoring and coloring and enrich the food with additional vitamins and minerals to make it more mouthwatering and healthy. It is important to provide both wet and dry well-balanced food, that is why I'd consider both types. Now, let's take a look at a brief cat food protein comparison.
1. Highest Protein Cat Food: Blue Buffalo Wilderness
The Blue Buffalo Wilderness is an American brand making premium-quality pet foods.
It is made for adult cats and provides them with skin and coat health. It is important to pick the food for the age of your pet. Please mind that this one is not appropriate for kittens (check appropriate food for kittens in this article).
It is made of real chicken (not by-product) mostly with a branded blend of vitamins, antioxidants and minerals known as the LifeSource Bits. The food does not contain any grain but includes Omega 3 & 6 fatty acids, healthy carbohydrates like peas and sweet potatoes, providing fuel to make your pet active and to support its coat. As a result, you get a perfect balance of the nutritious components needed for the well-being of your adult cat. It does not contain artificial flavors or preservatives.

PROS:
Only real chicken meat (without by-product) is used;
Does not contain preservatives.
Includes the LifeSource Bits;
Made of high-quality natural ingredients.
CONS:
The secondary ingredients may change;
Rather expensive;
2. Budget Cat Foods High in Protein: Purina Beyond
Purina is an American subsidiary of Nestlé and the largest pet food company in the USA. I do not insist it to be the best one, but still, its premium products are rather nice.
This dry food for adult cats is grain-free. It is made of fish (Arctic char) in accordance with the best Icelandic recipes. There are some additions like chicken meat, carrots, kale, tomatoes, and others. Thus, it features the finest natural ingredients enhanced with vitamins and minerals. At that, the product does not contain soy, corn, wheat, and other allergens. The content of protein is 38%.

PROS:
Made of natural ingredients only;
Well-balanced;
It can boast of a long-range of vitamins (E, B-3, A, B-5, B-1, B-12, B-2, B-6, K, D-3).
CONS:
The kibble size is rather large, which can bring some difficulty for a toothless pet;
The fishy flavor can be too pronounced.
3. Dry High Protein Skin Cat Food: ORIJEN Cat & Kitten
ORIJEN is a premium Canadian brand focused on cat food without plant proteins and synthetic additives.
ORIJEN Cat & Kitten is the quality dry cat food rich in healthy ingredients including chicken, turkey, fish, and eggs. The raw animal components make 90%, meeting the biological requirements of a cat and providing the right balance of nutrients and calories. It does not contain any grain. The formula includes 40% protein.

PROS:
Provides 6 various sources of nutrients;
The ingredients are regional;
10% of the formula is vegetables.
CONS:
The price is rather high;
4. Best High Protein Food for Cats: CRAVE
CRAVE is a brand introduced by Mars Petcare US focused on the meat-first recipes where you will not find chicken by-product meal.
CRAVE provides quality dry food created for indoor cats. The formula does not contain grain, but there is a solid portion of real chicken that is good for the balanced protein-rich diets for digestion and building muscles.
Reading the nutrition label on the packaging, you will see Chicken, Chicken Meal, Pea Protein, Split Peas, Chicken Fat (preserved with Mixed Tocopherols), Tapioca, Dried Plain Beet Pulp, Potato Protein, Salmon Meal and other ingredients making this food a perfect pick for your pet. The formula includes 40% protein.

PROS:
Comes in various flavors;
You can add variety with the wet analog of this producer;
Includes vitamins, minerals, and other nutrients.
CONS:
Consult a doctor before feeding the cat with allergies.
5. Protein Rich Cat Food for Indoor and Outdoor Cats: Iams Proactive Health
Iams is parented by Procter & Gamble. The brand is respectable which means using quality ingredients only.
Iams Proactive Health is a dry food for indoor and outdoor cats with a chicken and salmon flavor. It contains real animal protein and is loved by pets all over America giving them a glossy coat, strong bones, and healthy skin.
The formula does not include fillers and artificial preservatives. This food is considered to be nutritionally complete and healthy, providing the components intended for the special needs of a cat. It can be used as a hairball care food increasing the fiber that keeps the fur moving through the digestive tract.

PROS:
Meets cat's special needs in hairball control and urinary tract health;
Flavorful;
Appropriate for cats of any age and size.
CONS:
The smell can be too strong.
6. Canned Cat Food with Highest Protein: Blue Buffalo Wilderness
Blue Buffalo Wilderness is an American brand which is known for its top-quality foods for pets.
This natural wet food is intended for adult cats.
It is important to understand that the cat's nutritional requirements vary through different periods of its life. Adult cats need less protein, for instance. As to minerals, they need less calcium and phosphorus compared to kittens.
Thus, it makes sense to choose the food corresponding to the age of a pet. This one is a delicious grain-free pate with a smooth texture. It contains a lot of real chicken meat, vitamins, and minerals. Even a picky cat will like it!

PROS:
Meat-rich pate with a high concentration of chicken;
Includes Omega 3 and 6 fatty acids;
The formula contains all-natural components.
CONS:
The smell may disappoint some cats.
7. Affordable High Protein Canned Cat Food: Purina Beyond Wild
Purina is a very popular brand in the US, as it is one of the best budgets offers to deliver quite tasty and healthy products.
Purina Beyond Wild for adult cats is available in several flavors. The high protein formula with the meat of real turkey and quail without corn and wheat helps to enhance lean muscles, making a cat active during the day. In the can, your pet will find everything it would look for in the wild, which means it will live a healthy life right next to you.

PROS:
Rich in meat;
The formula is well balanced with nutrients;
Comes in a tender texture of pate.
CONS:
The choice of flavors is restricted.
8. High Protein Wet Cat Food in Gravy: Taste of the Wild
Taste of the Wild is a comparatively young brand growing quickly and using a range of special meat, like bison or venison in its food for cats.
This Taste of the Wild food comes with trout and salmon flavor as the shredded fish meat in gravy. It is gluten-free and rich in protein. You will not find any corn, grain, wheat or fillers here, but the formula includes diverse nutrients. It is supplemented with blueberries, raspberries, and other ingredients providing a nutrient-rich diet. Take a close look at this high protein low carb wet cat food – which it can be a real taste sensation for your pet!

PROS:
Gluten-free;
Good for skin and coat due to a fatty acid blend;
Made of high-quality ingredients from trusted sources.
High Protein Cat Food Buyer's Guide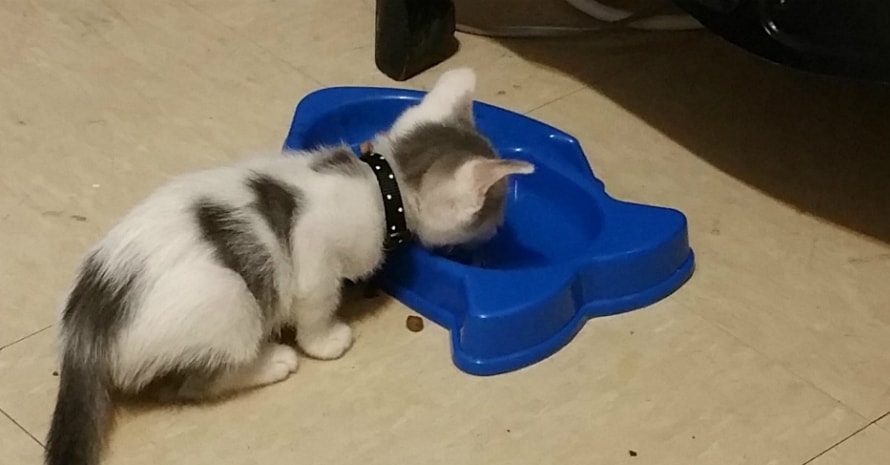 Protein is the most vital ingredient in any cat food when it is well balanced with other healthy ingredients. Almost any part of a cat's body requires protein, including its skin, muscles, fur, and heart. It prevents numerous health issues and provides the best general condition possible. Still, there are some precautions and peculiarities. Just keep them in mind when purchasing high protein food.
Advantages and disadvantages of a high protein diet for cats

PROS:
The protein food is a natural diet as far as the cats are carnivores.
It promotes the growth and development of a kitten, especially at its early life stages.
It does not only build but also supports the muscles.
It enhances the immune system.
It reduces diabetes and obesity risks.
CONS:
Excessive protein consumption can be harmful to cats with some medical conditions like kidney disease;
If a diet is not balanced, it can cause digestive upsets.
How to choose the best high protein food for your cat?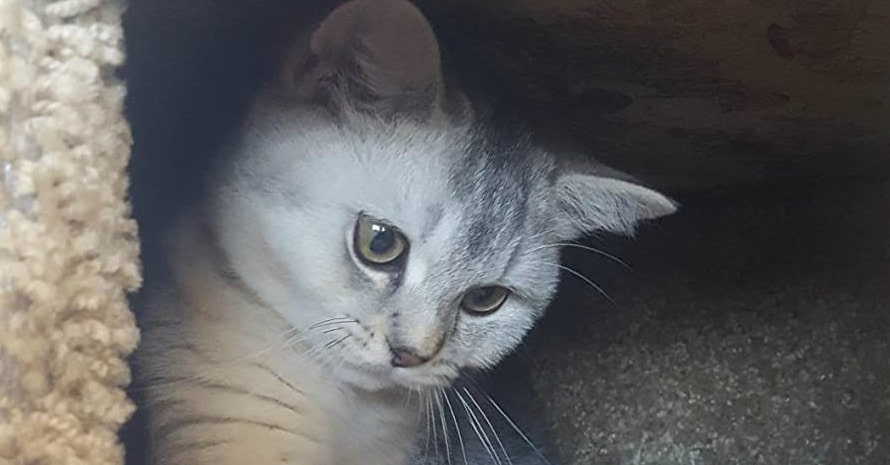 I'd recommend focusing on several things. The first one is a producer. The high protein cat food brands should be reputable so that you can be sure the list of ingredients printed on a package is true. Then, you should pay your attention to the additional indications: for adults only, for indoor cats, or for special health conditions.
The label will show the amount of protein it contains. I'd choose something about 30-40%. But you should know that at various life stages the normal content of protein is different – kittens, for example, require more than adult cats.
Now, read the information on other ingredients and nutrients. The proportion should be as follows: high real animal protein, high moisture, and low carbohydrates. Fats like omega-3 fatty acids are advantageous. The food should not contain artificial flavors, colors, and preservatives, nor there should be soy, corn, wheat, by-products, sodium nitrate, and some other components.
Canned cat food vs. dry cat food
There is no convincing argument in favor of one of these forms. But there are some nuances you should know. Dry cat food (or kibble as it can be referred to) contains only 10% water, that is why you should ensure your cat has continuous access to freshwater during the day. Its advantage is its solidity. While eating dry food, a pet can exercise and clean its teeth. Whereas, in contrast, the wet food comes in pate or any other soft state consisting of about 75% moisture, so a cat will need less water but still, it should be offered. This canned meal is more expensive, but it is closer to what a cat eats in the wild, therefore it will like it more. The most efficient option a well-balanced combination.
High Protein Cat Food FAQ

Is high protein food good for cats?
The high protein food is very good, fueling the energy needs of a cat, helping to build and maintain its lean muscles, and enhancing its endocrine and immune systems.
How much protein should be in cat food?
The formula should contain at least 30 % of protein.
What protein source is best for cats?
The best source of protein is organic chicken. The salmon will add omega-3 fatty acids.
What is vet-recommended high-protein cat food for a senior cat?
Choose an easy-to-digest protein food containing about 12.5 grams of crude protein (if there are no kidney diseases). Try Purina Pro Plan Prime Plus Adult, for instance, or any other foods for older cats that meet the requirements. Anyway, it is better to get a professional consultation in every particular case.
Get the Biggest Benefit from the High Protein Food
Every cat is unique, thus, your choice depends on its needs. Is it an adult cat or a kitten? Do you keep it indoors? Or is your cat allowed into the wild? Are there any special needs in addition to the high protein diet? The answers to these questions will help you to decide on the best offer.
As I have already mentioned, considering the list of high-quality cat food specified above, the top pick is Blue Buffalo Wilderness products. They are available in wet and dry form and come in numerous flavors. What do you think of high protein food and its importance in a cat's diet? Please share your experience with our readers in the comments.
Last update on 2022-06-26 / Affiliate links / Images from Amazon Product Advertising API