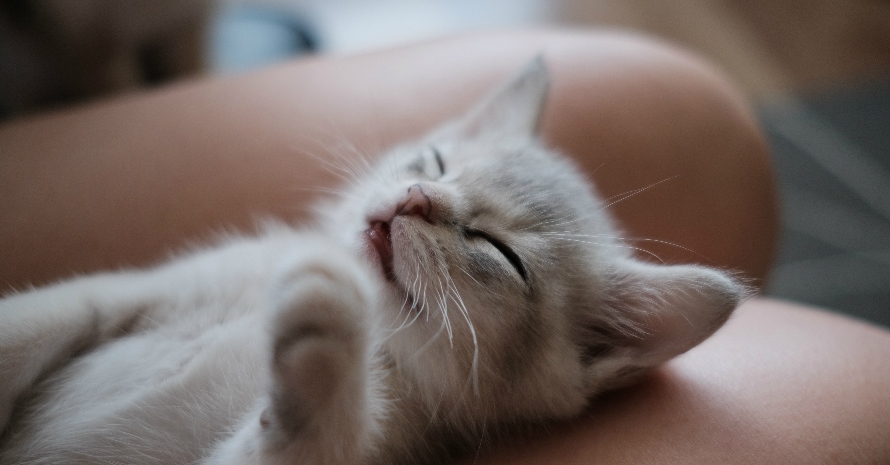 Cats behave differently. They may show their belly to you, blink at you slowly, groom, purr, and rub their cheeks against your body. But why do cats sleep between your legs? If you have a feline at home, you may have noticed that it likes to sleep this way a lot.
Being a happy owner of three cats, I have learned a lot about felines. Let's take a look at the behavior and preferences of feline species to answer the question of why a cat sleeps on legs. I have highlighted five main reasons why your pet may prefer to sleep on you among all the possible locations.
Why Does My Cat Sleep on My Legs? Top Five Reasons
"Why does my cat lay on my legs?" Although there may be thousands of answers to this question, these facts behind your cat's sleeping behavior are among the most popular ones. Read the information below and get along with your cat even better. Also, if someone asks you: "why does my cat lay on my legs even when there is plenty of space on the couch or bed?", you will be proud to explain the genuine reasons to them.
Security
Our pets may sleep for up to fifteen hours a day. While sleeping, they feel insecure, thus, tend to depend on their human's protection. If you were wondering, "Why does my cat sleep between my legs at night?" know that they do it to feel more secure.
Since felines trust you as their human, sleeping near you gives them a sense of protection. Also, when they pick your lap to sleep on, it shows the love they have for you. Your lap seems to them as the most comfortable and secure place to sleep without worries.
Warmness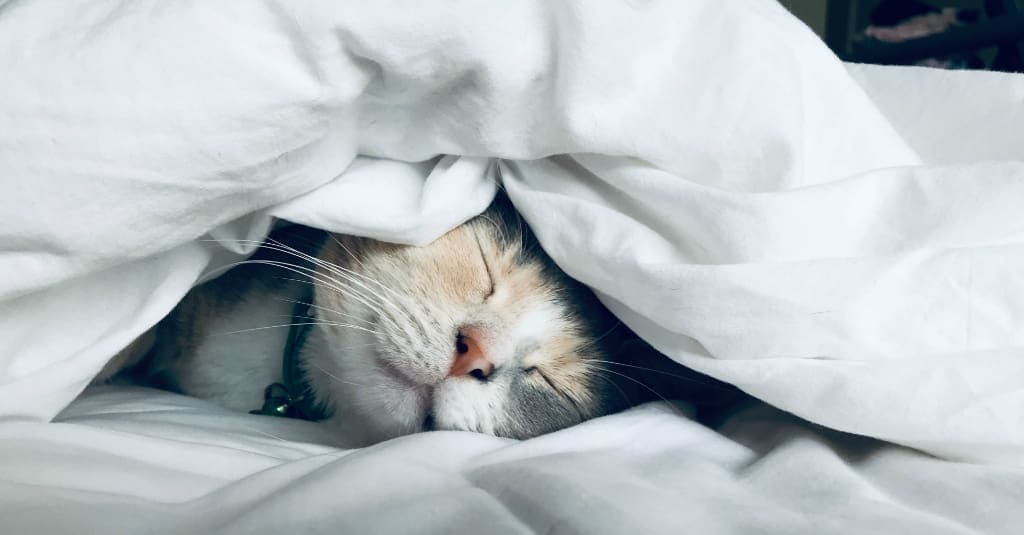 From my experience, my lap is the coziest part of my body for my cats. It is because they are looking for a warm place for a comfortable sleep. Also, they can sleep near your hands to feel warm and maintain their body temperatures. Similarly, your feline may want to nap on your legs to draw some warmth from you.
Special Bonding and Good Health
"Why does my cat like to sleep between my legs?" It's probably because it is a way for your pet to get along with you. When you bond with your feline, you not only make it happy and feeling loved but also improve its health by lowering its blood pressure. When a cat sleeps on you, its blood flows smoothly, and the heart pumps it to all parts of the body. Thus, you will have a fun-filled cat that really loves you and can knead with ease. When felines are stress-free and comfortable around you, they become less aggressive.
Possession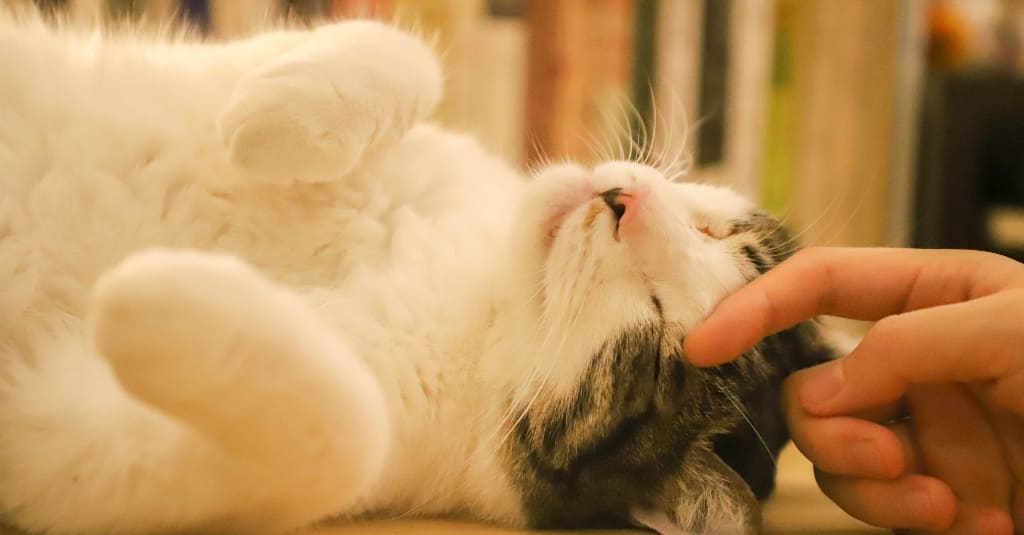 When I got the third cat, my other two felines were quite jealous. They kept rubbing against my legs with a vengeance, with the lucky one sleeping between them or laying on my lap. The thing is, felines like to rub against the body of their human because they have scent glands that release a pheromone. When cats rub against something or someone, they actually mark territories. Thus, one more answer to the question "why do cats lay between my legs?" is that it is a sign of marking territory and having a sense of ownership.
Overall Well-Being
One cat lays only on my legs every time I sleep or rest, while others tend to do it from time to time. Why does it happen? While sleeping between your legs, a pet feels loved, relaxed, and stress-free.
Cats feel adored when we pet them and take care of them, and in return, they want to show some love, too. When getting enough attention from you, cats will not poop all over the house, or destroy household items. Thus, you need to provide them with the coziest place to sleep, whether it is a heated pillow or your legs.
Keep in mind that when cats act out, their blood pressure may rise and affect their health. Thus, answering the question "why do cats lay between your legs?" from a health perspective, this behavior promotes the feline's well-being.
Why Do Cats Lay Between Your Legs? Final Words
The reasons mentioned above answer your query "why does my cat like to sleep between my legs?" 
My final advice is not to scare or push your feline away once it chooses you for comfort. Remember that it is the way of showing love and affection that will make your cat even more playful and active.
Do you feel that your question "why my cat sleeps between my legs?" was fully answered? Would you like to add some tips on it? Let me know in the comments below.
The article was updated in January, 2020.