As a cat owner, you might be wondering if grooming your California Spangled cat is really that important. After all, cats are known for being self-groomers, right? While it's true that felines spend a significant amount of time cleaning themselves, regular grooming is still essential to maintain their overall health and wellness. In fact, neglecting your cat's grooming needs can lead to a host of problems such as matted fur and skin irritations. So, let's dive into the benefits of regular grooming for your beloved California Spangled cat, the tools you'll need, and step-by-step instructions to keep them looking and feeling their best.
Benefits of Regular Grooming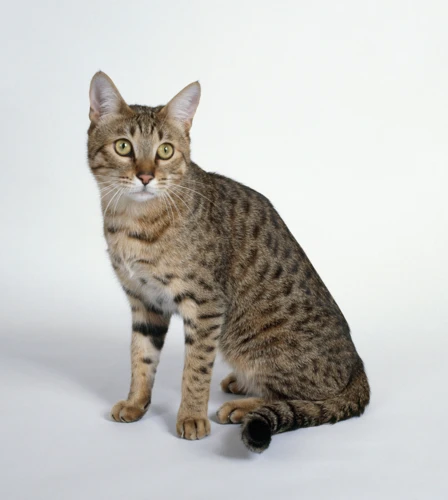 Regular grooming for your California Spangled cat is an essential part of their overall care. Proper grooming helps keep your feline friend healthy and comfortable. A well-groomed cat has a lustrous and shiny coat, which is a sign of good health. In this section of the article, we will discuss the benefits of regular grooming for your California Spangled cat. From preventing hairballs to keeping their skin healthy, there are many reasons why grooming should be an important part of your cat's routine. So let's explore the benefits of grooming and how it can help your California Spangled cat thrive. For tips on how to groom your California Spangled cat, you can visit our page on California Spangled grooming tips.
Keeps Their Coat Healthy
Regular grooming is integral to keeping your California Spangled cat healthy and happy. Keeping their coat healthy is one of the primary benefits of grooming. Brushing helps remove dirt and dander, which can cause matting and tangling of hair, leading to discomfort for your cat. Matting can also cause skin irritation and infection, so it's crucial to remove it as soon as possible.
Grooming can also prevent excessive shedding and hairballs. When your cat sheds, it deposits hair all over your home, leading to a mess. Shedding can also result in mats and tangles. Brushing and combing your cat's coat regularly not only helps you keep the hair off your furniture, but it also stimulates blood flow, making the coat healthier.
Hairballs, just like mats, can be painful and uncomfortable for your cat. They can lead to vomiting and a general feeling of malaise. Grooming helps remove loose hair and reduces the amount of hair your cat ingests by licking themselves. As a result, they suffer from fewer hairballs.
To keep your cat's coat healthy and free from tangles, mats, and hairballs, you need the right grooming tools. You can read our dedicated article about California Spangled grooming tools. Here are some of the essential tools you will need:
Bristle Brush: This brush has soft bristles and is great for removing dirt and debris from your cat's coat.
Steel Comb: A steel comb is efficient in detangling hair and removing tangles.
Nail Clippers: Clippers let you trim your cat's nails without hurting them.
Ear cleaner: An ear cleaner helps you keep your cat's ears clean, preventing infection and irritation.
Shampoo and Conditioner: A shampoo and conditioner is necessary when it's time to give your cat a bath.
Grooming your California Spangled cat is crucial to keep their coat healthy. It helps you remove dirt, debris, tangles, mats, and hairballs. As a result, your cat looks beautiful and feels comfortable. You can read our guide to grooming your California Spangled cat for tips on getting started.
Prevents Hairballs
Regular grooming for California Spangled cats can help prevent hairballs, a common issue among felines. When cats groom themselves by licking their fur, they also ingest loose hair that can accumulate in their stomachs. Over time, this can form a mass of hair, known as a hairball, that can cause discomfort and even lead to digestive issues.
Grooming your California Spangled cat can help prevent hairballs in the following ways:
Brushing their coat regularly removes loose hair before it can be ingested, minimizing the amount of hair they swallow.
Combing out tangles and mats helps prevent excess hair from being ingested during self-grooming.
Cleaning their ears can help prevent excess wax buildup, another contributor to hairballs.
Trimming their nails can prevent discomfort when trying to expel hairballs.
Bathing and conditioning your California Spangled cat can help improve their skin and coat health, reducing the amount of loose hair they shed.
By following these grooming practices, you can reduce your California Spangled cat's likelihood of developing hairballs. Not only will this make them more comfortable, but it can also save you from having to clean up messy hairball vomit.
Remember, grooming your California Spangled cat regularly has many benefits beyond preventing hairballs. Be sure to read our article on the Benefits of Grooming for California Spangled Cats to learn more about why grooming is an important part of their care routine. To see more grooming tips and tricks for your California Spangled cat, visit our page on Grooming California Spangled Cats.
Helps with Shedding
Regular grooming of your California Spangled cat can be a great way to reduce shedding. Shedding is a natural process by which cats dispose of dead hair but excessive shedding can create a huge mess in your house that nobody enjoys cleaning up. By grooming your cat regularly, you can help reduce shedding to an acceptable level.
Here are some ways grooming helps with shedding:
Brushing helps to remove loose hair from your cat's coat before it gets scattered around your home. It also spreads natural oils and helps to improve circulation which can result in a healthier coat and skin.
Regular combing helps to detangle hair and prevent matted fur, making it easier for your cat to groom itself and further reducing the shedding.
Cleaning your cat's ears regularly can also help reduce shedding since excessive wax in the ear can cause your cat to groom more frequently, which leads to more shedding.
Trimming your cat's nails can also help to reduce shedding because when a cat's nails are too long, they can get caught in the fur and cause your cat to scratch and shed even more.
By regularly grooming your California Spangled cat, you can ensure that their coat remains healthy and shiny, and shedding is kept to a minimum. Not only will this help you maintain a clean home, but it will also ensure your cat's comfort and well-being.
If you want to learn more tips on grooming your California Spangled cat, you can read our comprehensive guide on grooming California Spangled cats for more detailed information.
Prevents Skin Irritations
Regular grooming of your California Spangled cat can prevent skin irritations. Skin irritations are common in cats, especially those with long hair. When you don't groom your cat's hair, dirt, dander, and dead skin cells can build up on their skin, clogging pores, and leading to irritation.
Some cats may be more prone to skin irritations than others, so it's important to monitor their skin regularly. Common signs of skin irritations include excessive scratching, redness, bumps, flakes, and scabs. If you notice any of these symptoms, take your cat to the vet for proper treatment.
Here are some ways that regular grooming can prevent skin irritations:
Removes Dead Skin Cells: Regular brushing and combing removes dead skin cells from your cat's fur, preventing them from building up and clogging pores.
Distributes Natural Oils: Brushing your cat's coat distributes natural oils, keeping their skin moisturized and preventing dryness and irritation.
Prevents Fleas and Ticks: Fleas and ticks can cause painful skin irritations, and grooming your cat regularly can help prevent infestations and catch them early.
Identifies Skin Problems: During grooming sessions, you can inspect your cat's skin for any signs of irritation or injury and take appropriate measures to prevent them from getting worse.
By incorporating regular grooming into your cat's routine, you can keep their skin and coat healthy and prevent uncomfortable and painful skin irritations.
Tools You Need for Grooming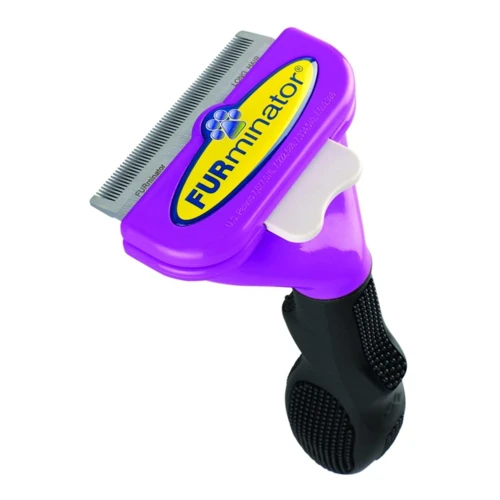 Preparing to groom your California Spangled Cat is an essential step that will ensure a successful grooming session. To do so, you will need to gather several grooming tools that are necessary for maintaining your pet's coat and overall hygiene. Choosing the right tools requires careful consideration of your cat's hair type, length, and whether they have any specific skin conditions. Each tool serves a unique purpose in the grooming process, from brushing to clipping nails, and their correct use is crucial in keeping your cat happy and healthy. Let's take a closer look at some of the essential tools you will need to groom your California Spangled Cat.
Bristle Brush
Regular grooming is essential for maintaining the health and wellbeing of your California Spangled cat. One of the tools you'll need to invest in for this is a bristle brush. This type of brush is designed to help remove any dirt, loose fur, and debris from your cat's coat.
When selecting a bristle brush, it's important to choose one that is appropriate for the length and texture of your cat's coat. A brush with softer bristles is ideal for cats with short hair, while one with firmer bristles may be more effective for longer-haired cats.
Here are some benefits of using a bristle brush:
Helps to distribute natural oils throughout the coat
Removes any mats or tangles in the fur
Stimulates the skin, promoting healthy blood flow
Reduces the amount of shedding by removing loose fur
You should use a bristle brush during every grooming session to keep your cat's coat looking sleek and healthy. Start by gently brushing your cat's back and sides, working your way down towards their tail. Be careful to avoid any sensitive areas, such as their stomach or legs. It's important to maintain a gentle touch throughout the grooming process to ensure your cat remains calm and relaxed.
Regular grooming with a bristle brush not only helps keep your cat looking their best, but also promotes their overall health and wellbeing.
Steel Comb
A steel comb is an essential tool for grooming your California Spangled cat. It is different from a bristle brush because it can help to detangle your cat's fur and remove any stubborn mats. The steel comb is particularly useful in areas where your cat's fur is thicker or coarser, like around their neck or tail.
When choosing a steel comb, it is important to look for one with tines that are close together, as this will be more effective in removing any tangles or mats. A good quality steel comb can last for years and will prove to be a worthy investment for your cat's grooming routine.
Using a steel comb can be a bit intimidating at first, but it is relatively simple once you get the hang of it. Here are some helpful tips for using a steel comb on your California Spangled cat:
| Tip | Description |
| --- | --- |
| Start Slowly | Introduce the steel comb to your cat gradually to avoid any unnecessary stress. Start by using it for short periods in areas where your cat is most comfortable being touched. |
| Use Short Strokes | When using the steel comb, use short strokes to avoid yanking on your cat's fur. This will also help you to focus on one small area at a time. |
| Remove Tangles Gently | When you encounter a tangle or mat, gently work on it without pulling or tugging. Use your fingers to loosen the tangled hair and work through it with the steel comb. |
| Pay Attention to Sensitive Areas | Be especially gentle when using the steel comb on areas like your cat's belly or legs, which may be more sensitive to touch. |
With regular use, your California Spangled cat will become accustomed to being groomed with a steel comb and will enjoy the extra attention and care you give them. Keeping your cat's fur tangle-free and well-groomed not only promotes their overall health and wellbeing, but it also helps to strengthen the bond between you and your feline friend.
Nail Clippers
One of the essential tools you need for grooming your California Spangled cat is nail clippers. Trimming their nails regularly helps prevent injury caused by scratches and keeps them from snagging their claws on furniture or carpet. It also helps your cat maintain healthy foot structure and prevents painful ingrown nails.
There are different types of nail clippers available, but the most commonly used are the guillotine and scissor clippers. The guillotine nail clipper has a small hole at one end that the claw is inserted into, and a blade slides across the hole when squeezed, trimming the nail. Scissor clippers work like a pair of scissors, with a small blade on one end that clips the nail when the handles are squeezed together.
When selecting nail clippers, choose a size appropriate to the size of your cat's claws. If you're unsure, consult with your veterinarian or groomer for recommendations. It's important to use proper technique when clipping your cat's nails to avoid injuring the quick, which is a nerve and blood vessel that runs into the nail. Clipping this can cause pain and bleeding in your cat, leading to a reluctance to have their nails trimmed in the future.
To prevent injury to the quick, it's important to use sharp nail clippers and only trim a small amount of the nail at a time. If you accidentally clip the quick and your cat experiences bleeding, use styptic powder or a small amount of cornstarch to stop the bleeding.
Here's a helpful table summarizing the information:
| Type of Nail Clipper | Description |
| --- | --- |
| Guillotine | Has a small hole at one end that the claw is inserted into and a blade slides across the hole when squeezed. |
| Scissor | Works like a pair of scissors, with a small blade on one end that clips the na |