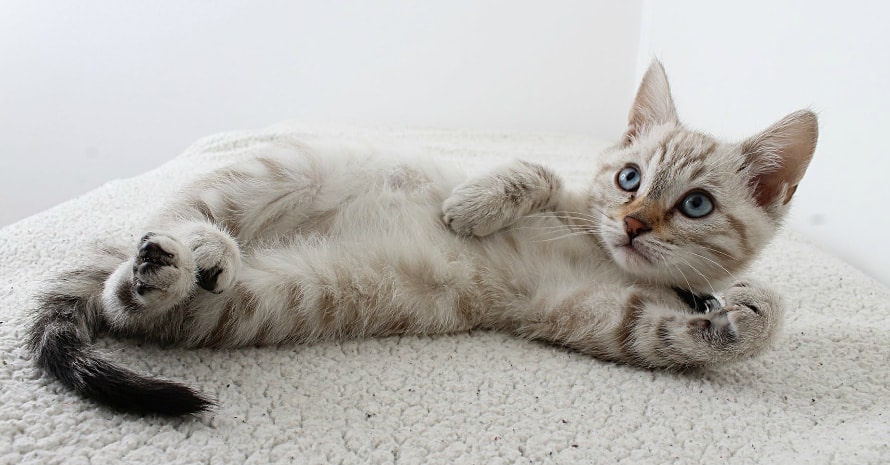 Cats are adventurous pets who are always involved in mischief. You should be ready to protect your cat in case of an injury or illness. A cat first aid kit is the first step to taking care of your pet. If you can give your cat first aid immediately, they get hurt, then you are likely to prevent infection, reduce pain, and increase the chances of recovery.
Having a well-stocked kit with all the required cat first aid kit contents and information in terms of instructional books will be helpful during emergencies. In this guide, I'll review the best cat first aid kits available on Amazon and discuss what should be in cat first aid kit.
Cat First-Aid Kits of My Choice:
Advantage
Extra space for additional items.
Velcro attachments for easy carrying.
Advantage
Extra space for additional items.
Advantage
Velcro attachments for easy carrying.
Best Pre-made Cat First Aid Kits
A wide range of cat first aid kits are available for you to buy online. As with most items, purchasing a kit online without doing research can make you spend your hard-earned cash on a bogus product.
To help you get value for your money, I've reviewed a dozen first aid kits for cats based on quality, compactness, portability, affordability, and customer reviews on Amazon. I've then narrowed them down to the most popular and well-stocked cat first aid kits on Amazon.
Below are the reviews of the best of the best. With these kits, you may not need to add many items.
1. Pet First Aid Kit for Dogs & Cats –Best Cats First Aid Kit Overall
This FDA approved kit contains a list of 45 items, which is about 95% of the necessities you'll need to attend to your cat during an emergency. The kit will come in handy when you have a day trip with your cat. The item is portable to allow you to carry it wherever you go, and since ticks can be a concern during a journey, it comes with a tick removal tool that should help with pulling out the whole tick.
Access to tools is very crucial. This toolset has clear vinyl pockets that enable you to locate tools instantly. It is also well-organized so that you can find what you need with ease. If you are not sure what to do during an emergency, then this first aid kit for cats has simplified your work thanks to the included guide book. This guide has easy-to-follow instructions that show you what to do in case of an accident.
PROS:
Features a guide book;
Helps keep the equipment organized;
Certified pet friendly;
Portable;
Maintains shape to prevent damage of supplies.
CONS:
May need to add a few items.
2. Rayco International Ltd. AKC Pet First Aid Kit – High-Value Cat First Aid Kit
No products found.
It is a high-quality product sold and distributed by First Aid-USA. The brand manufactures safety products for home and workplace use in the US.
With this kit, you have a choice of the size of the case as it comes in two versions; small and large. Both kits offer you 50 items that are properly organized for easy access. On top of that, you get extra space for specialization. If your cat has a precondition, then you can use the space to bring the extra medications and tools to keep your cat safe.
There is so much every pet owner should learn about the safety of their pets. So this toolkit features pet safety information that you may find handy.You also get good value for this kit. It's one of the most comprehensive toolkits you can find for your pet on the current market. Except for the special medication for preexisting conditions, you may not need to add much for first aid purposes.
Storage should not be a major concern with this first aid kit. Due to its compact nature, you can easily store it even at the back of your car.
PROS:
Spacious enough for you to add extra items;
Comes with pet safety information;
High-value kit;
Compact for easy storage;
Comprehensive; has almost everything you might need.
CONS:
Lacks an itemized list of the components.
3. WildCow Emergency Pet First Aid Kit – Best Cat First Aid Kit for Camping
This high-quality cat first-aid kit is manufactured by WildCow. It is a US-based company that is the only authorized distributor of WildCow Home Store products.
It is a portable kit that you can carry anywhere you go with your pet because it is small and compact. Nevertheless, it contains up to 40 items, which means you have all the essential tools to attend to your cat in case of an emergency.
If you love camping with your pet, then this product might be the best option to consider. It has two folding silicone bowls that you can use to water and feed your pet. It also comes with three vet wraps of varying sizes, depending on your needs.
The kit contains products of exceptional quality. The bag is made durable enough for your camping needs and comes in a military-inspired design.
PROS:
Durable;
40 pieces included;
Contains almost all necessities;
Velcro attachments for easy carrying.
CONS:
May need to add some items.
4. M.I. Pet's- 76 Piece Pet First Aid Kit – Durable First Aid Kit for Cats